In this room
| | | |
| --- | --- | --- |
|  Wardrobe/armoir |  Moquette |  Safe |
|  19 square metres |  Desk | 2 persons |
|  Private Bathroom | Free Wi-FI |  Breakfast included |
|  Minibar |  Wide screen TV |  Satellite connection |
More details
The Double Superior has a view inside the historic center of Recanati. You will feel like the count Leopardi.
View inside the old town
Private bathroom
Mini-bar
AC
Led tv with satellite connection
Free Wi-Fi
Pet Friendly
Additional bed
Chance of Lead tour in English Speaking of the Town
Breakfast included
The other Gallery Hotel Recanati rooms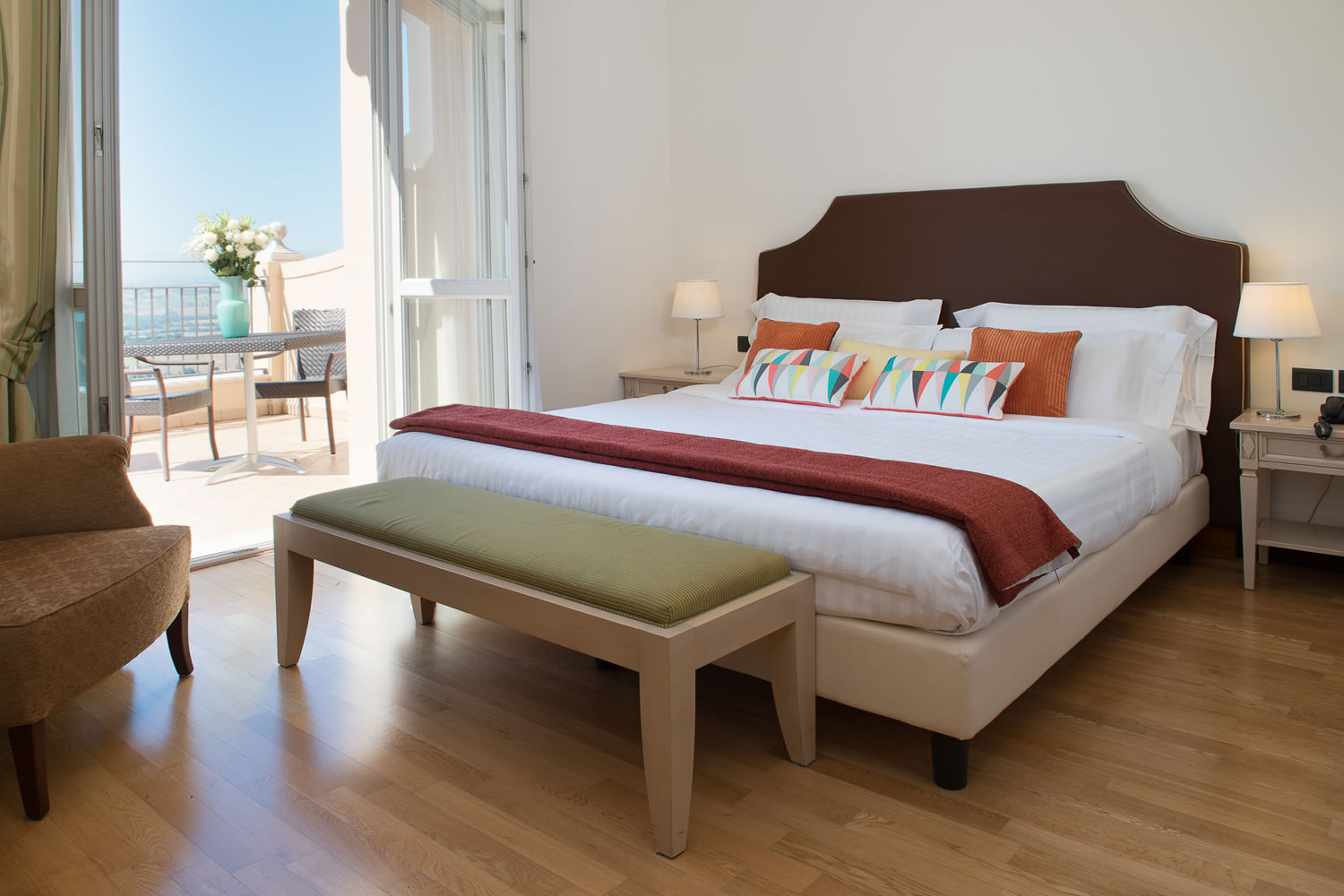 The room for enjoying an infinite viewThe deluxe room with balcony is equipped with a large terrace offering an astonishing view on the valley and the Sibillini Mountains
Private rooftop terrace
Private bathroom
Mini-bar
Free Wi-Fi
Wooden floor
Tv Led with Sky
Discover the room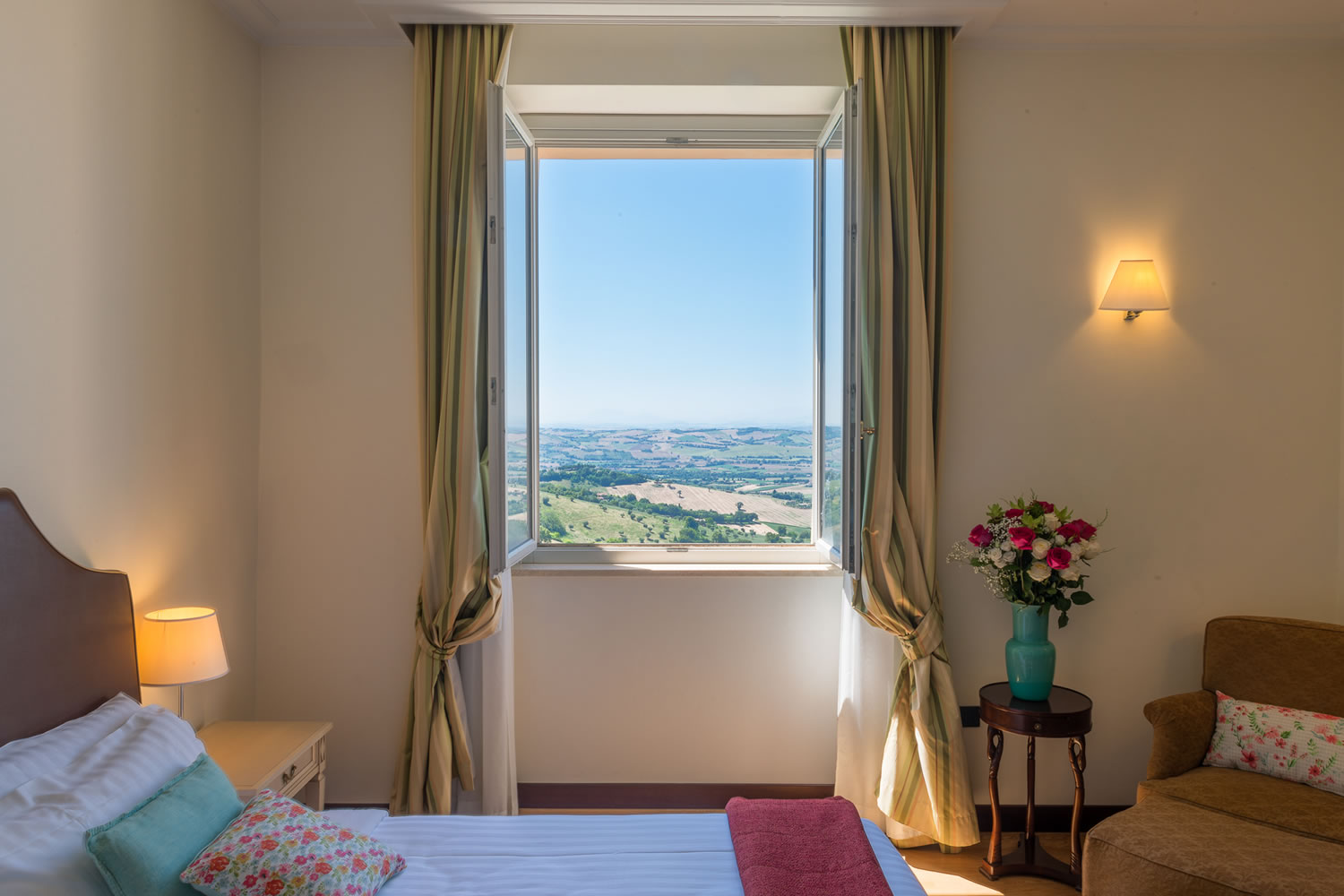 Italian style meets hospitalityHandicraft woodwork furnishings, made by three finishes of different woods: cherry, walnut and oak, give you the intimate feeling of being at "home".
Panoramic View
Led Tv with Sky
Additonal bed
Discover the room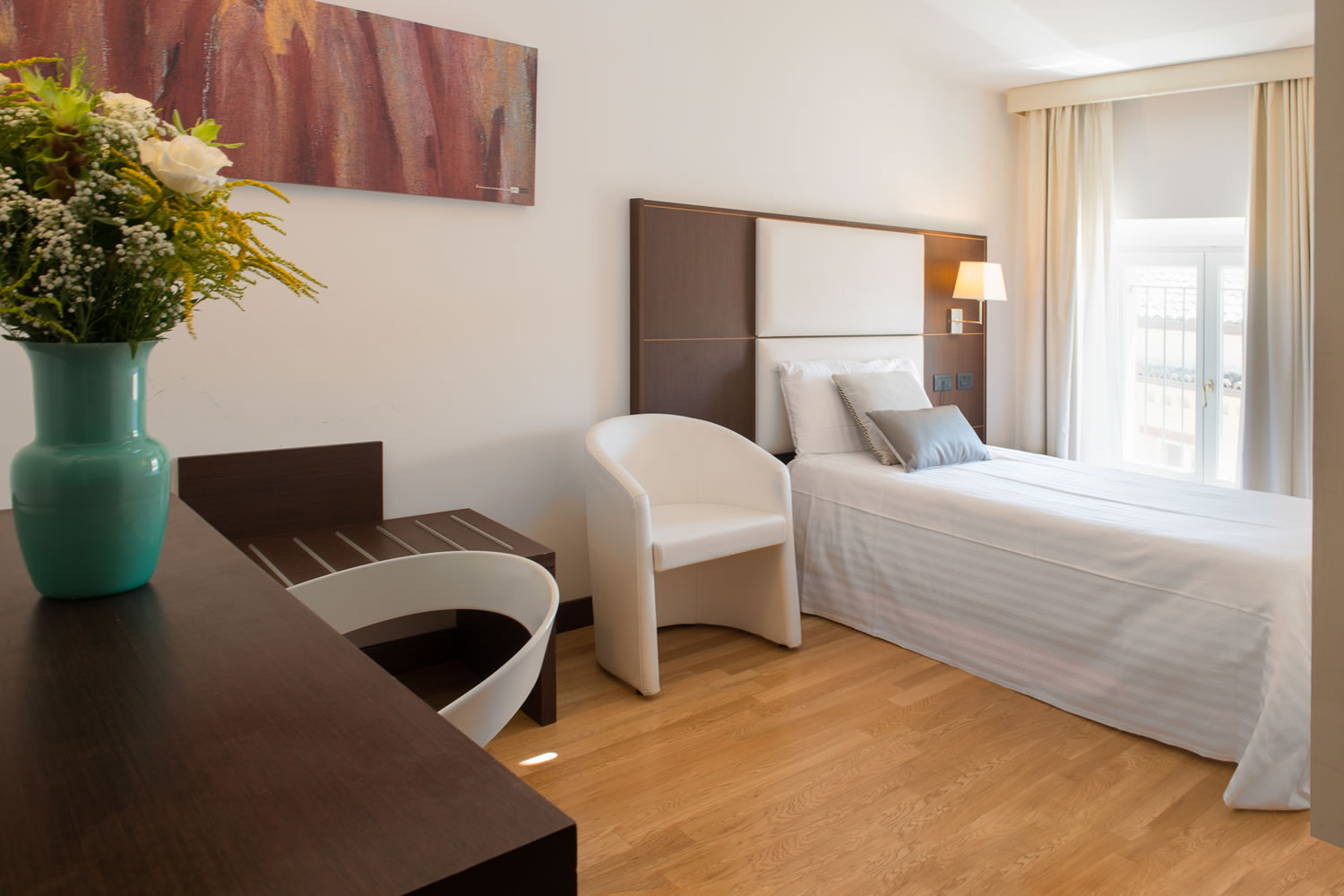 Staying in relaxThe single room is perfect for a business trip: enjoy all the space you need.
Inside View
Single Bed
Mini-bar
AC
Led Tv with Satellite Connection
Free Wi-Fi
Discover the room
I UNDERSTOOD
SEE INFORMATION
We inform you that at www.ghr.it/privacy-policy you can consult the Extended Privacy Policy adopted by the hotel itself in accordance with art. 13 and 14 of the GDPR 679/2016, where you can have a look at all the legislative requirements in the aforementioned articles to which the company Gallery Hotel Recanati Sas di Ghergo Luciano e C adheres in accordance with the provisions on the processing of personal data.