In this room
| | | |
| --- | --- | --- |
|  Inside view |  Private Bathroom |  Minibar |
|  35 sqaure metres |  AC |  LED-TV |
|  Satellite connection |  Pet allowed |  Additional bed |
The other Gallery Hotel Recanati rooms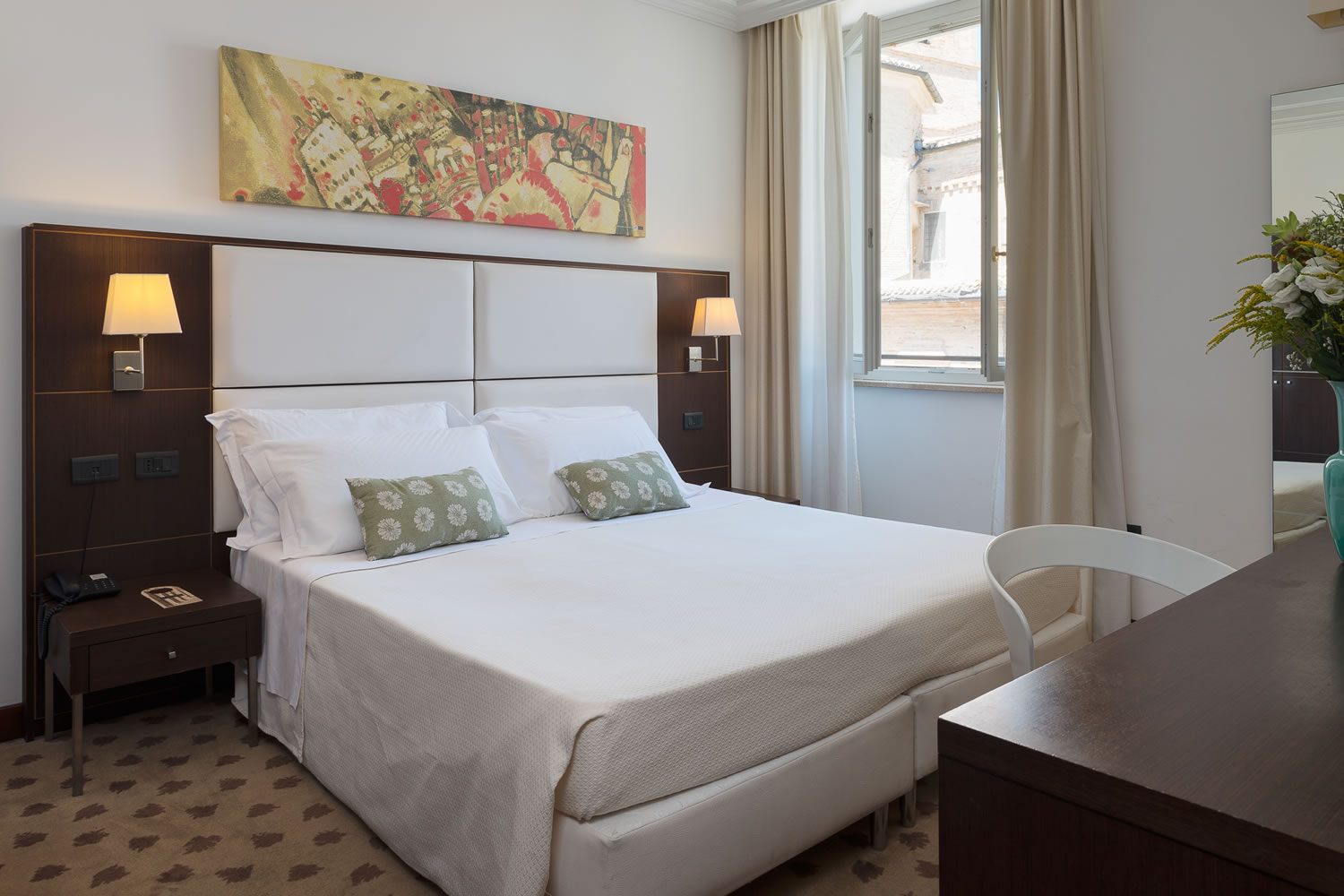 The room for every stayThe Double Superior has a view inside the historic center of Recanati. You will feel like the count Leopardi.
Pet friendly
View inside the old town
Private bathroom
Free Wi-Fi
Led tv with satellite connection
Mini Bar
Discover the room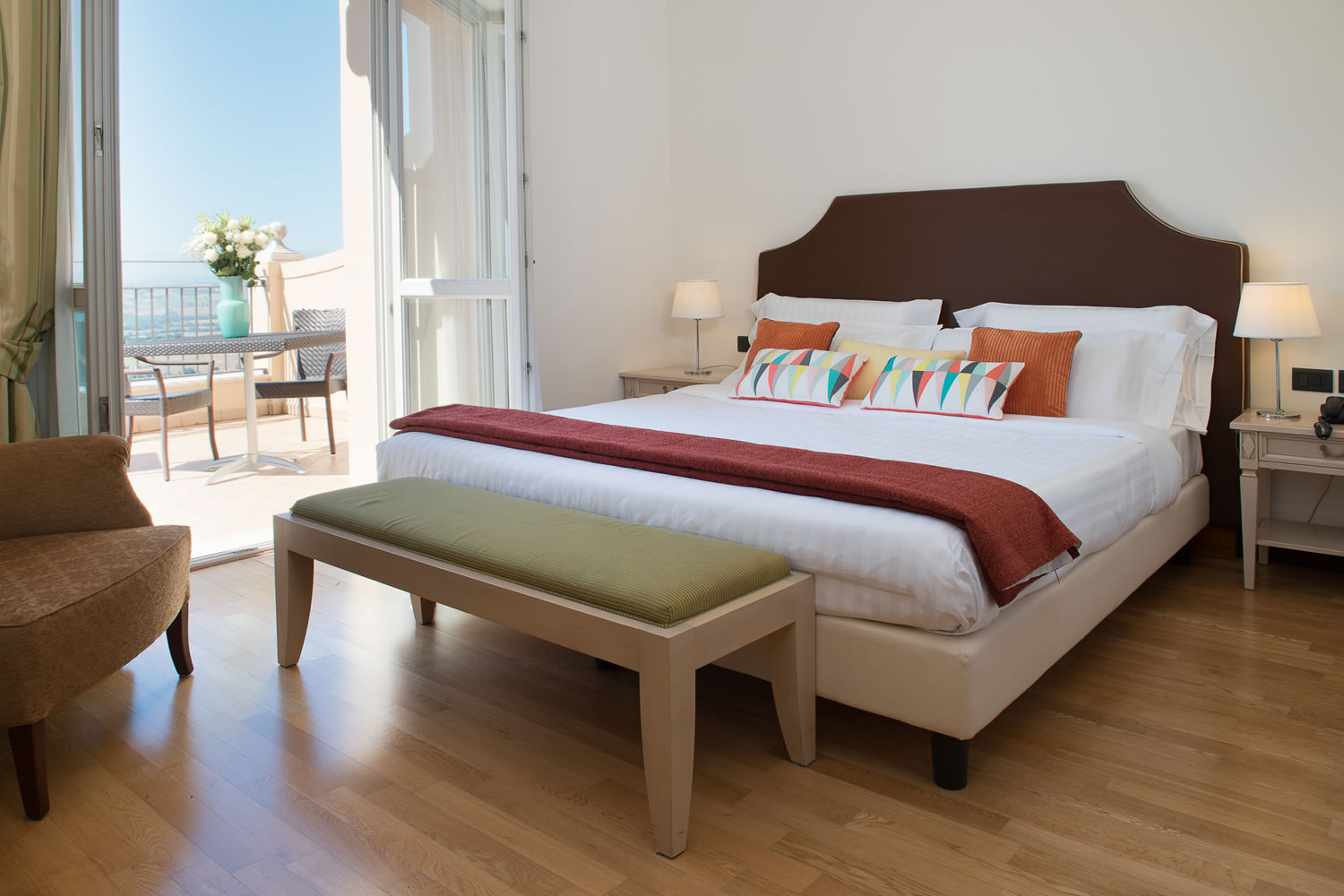 The room for enjoying an infinite viewThe deluxe room with balcony is equipped with a large terrace offering an astonishing view on the valley and the Sibillini Mountains
Private rooftop terrace
Private bathroom
Mini-bar
Free Wi-Fi
Wooden floor
Tv Led with Sky
Discover the room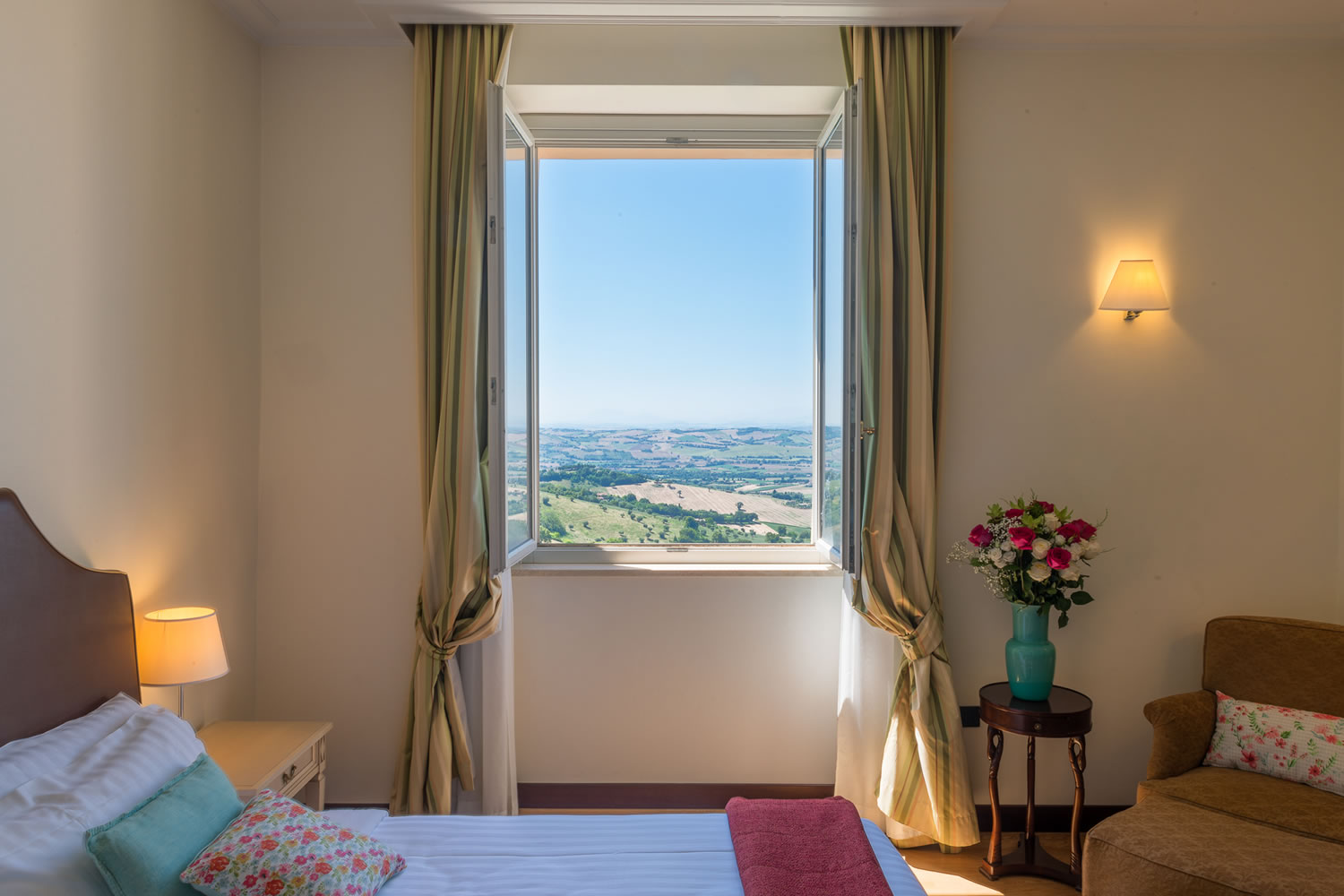 Italian style meets hospitalityHandicraft woodwork furnishings, made by three finishes of different woods: cherry, walnut and oak, give you the intimate feeling of being at "home".
Panoramic View
Led Tv with Sky
Additonal bed
Discover the room
I UNDERSTOOD
SEE INFORMATION
We inform you that at www.ghr.it/privacy-policy you can consult the Extended Privacy Policy adopted by the hotel itself in accordance with art. 13 and 14 of the GDPR 679/2016, where you can have a look at all the legislative requirements in the aforementioned articles to which the company Gallery Hotel Recanati Sas di Ghergo Luciano e C adheres in accordance with the provisions on the processing of personal data.